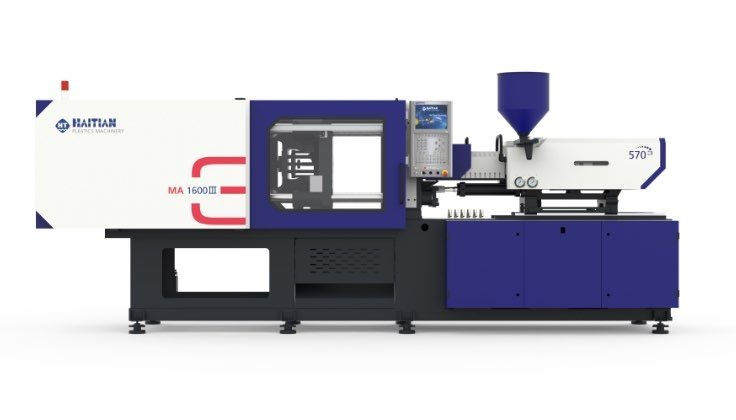 The Mars Series III injection moulding machine by Haitian (Haitian Mars III Series (600 – 33,000 KN)) is now available in Australia, provided by one of the country's leading plastic machinery suppliers, Plastic Machinery Solutions.
Available from 600 to 33,000 kN
World's best-selling injection moulding machine
New high-drive servo system (developed by Haitian)
Fully improved design structure
Full closed-loop process, high repeat accuracy
Energy saving
Interactive with open integration
Previous models of this injection moulding machines have been hugely popular all over the world, including the United States, Canada and Australia. The series III has had significant end-to-end upgrades and is set to become even more popular than the previous models.
Plastic Machinery Solutions is the official agent for Australia and New Zealand for Haitian Injection Moulding Machines, which have been designed and created by Haitian Machinery Company, Ltd. This company, which has headquarters in Ningbo, China, are the biggest supplier of plastic injection moulding machines in the world.
Since this moulding machine has been on the market, the Mars Series III has sold quickly, selling a record of over 300,000 units.
The Series III injection moulding machine also comes with 'Connectivity Plus' which allows for easy interaction and automation, meaning that the production process can be even more streamlined.
This machine is energy efficient and is designed to help businesses save time and money during the production process.
Haitian has also introduced a fast-cycling version of the machine, called the Mars III F, which has been designed for companies who mould thin-wall parts. This lightning-fast machine has injection speeds of around 500mm/sec, which can help production see a 19% reduction in cycle time.
Interested parties should get in touch with Plastic Machinery Solutions, if you would like to learn more about the Mars Series III Injection Moulding Machine.
About Plastic Machinery Solutions
Plastic Machinery Solutions are agents for Australia and New Zealand for Haitian Injection Moulding machines and in January 2022 will celebrate 10 years as the agent for Haitian. Our strong relationship with Haitian, means that we provide the best service.