What our customers are saying about us
Forme Technologies has provided quality and precision plastics solutions for many customers for over 25 years by utilising high quality equipment and experienced personnel. When sourcing equipment, be it Injection moulding machines, automation or ancillaries, the qualifying factors are, quality, reliability, support, and price. Ross introduced us to Haitian machinery in 2020 and we have been very impressed. Our fleet prior to purchasing the Haitian comprised of Engel, Demag and Toyo so our expectations were high when purchasing the Haitian, however I can happily say they've all been met. We look to purchase another 5 machines over the next 12 months and Haitian will be our first choice.
Matthew Stewart. Production Manager

We have purchased several new Haitian Injection Moulding machines through Ross at Plastics Machinery Solutions and we can highly recommend them. Ross is easy to deal with, has a broad knowledge of the industry and happy to help accommodate any special requirements. We haven't looked back since changing over to Haitian machines, we find them to be great value for money, high quality, reliable and easy to operate. It is also comforting to know you have Australian based support should it be required
Claire Webber.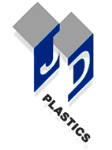 Proline Plastics has a long standing relationship with Ross at Plastics Machinery Solutions and we purchased our first Haitian machine in 2017 – everything from the initial quote right through to installation and commissioning was great, Both Ross and the team at Haitian were very helpful and nothing was a major issue. We have had minimal problems with the machinery and the guys on the floor love operating / using the Haitian machine. We are now in the process of purchasing further machines.
Cameron Smith. General Manager

NTD Plastics purchased our first Haitian machine in 2018, the cost compared to an equivalent Japanese machine for this MA2800 machine made it an easy decision. This machine has worked 16 hours per day 5 or 6 days per week without a single issue and we were so impressed that when we were looking for smaller electric machines we opted for a ZE600 hybrid. This has performed equally to the 3 new electric Japanese machines that we had been buying so we have since purchased 2 more ZE machines and a MA3800 with robot. The relationship that we have built with Plastic Machinery Solutions has been critical to the growth of our business, the quality and reliability of the Haitian machines has been outstanding.
Steve Pugh. General Manager