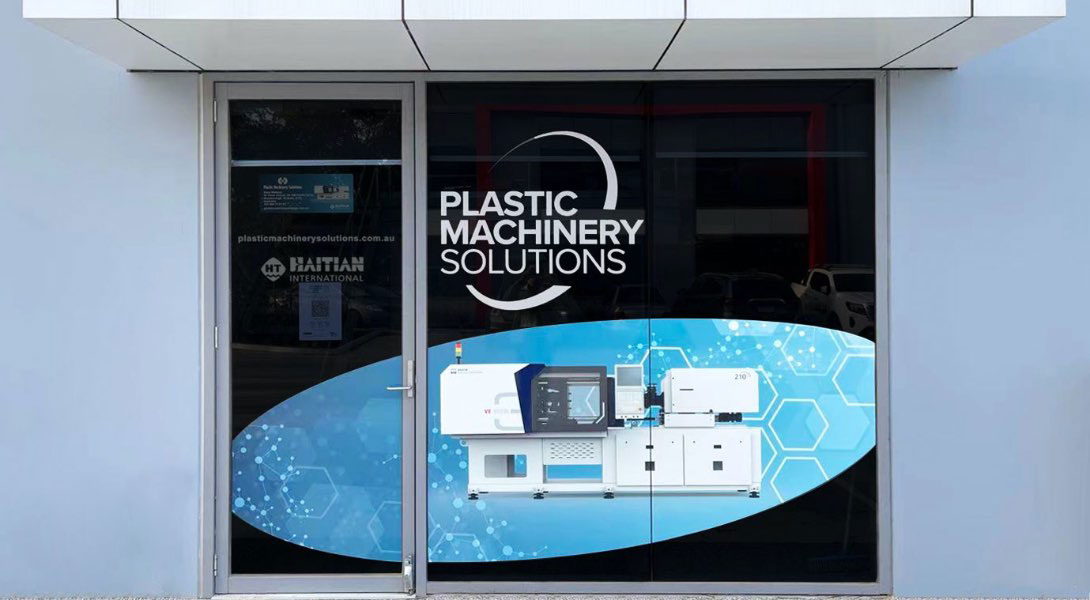 Plastic moulding is a popular method to produce plastic. It answers a market need wherein consumers are looking for similar looking models of plastic in varying quantities of plastic. SOmething which compels manufacturers to look for ways to produce a large number of identical plastic moulds. If you are a manufacturer of a plastic item, you are probably on the look-out for the right types of Injection molding machines.
Before we get there, first let's touch upon briefly on the importance and the basic mechanism of these machines. Followed by their prominence and the components offered by Haitian Injection moulding machines.
So what are plastic moulding machines?
In simple terms, plastic moulding machines are machines used to produce plastic. They are widely known as injection moulding machines. Primarily, they consist of two parts; the clamping unit and the injection unit. There are also two ways which are mainly used for their construction- a cold runner system and a hot runner system.
In the cold runner system, there is a channel that is carved out in the mould. Plastic is filled in the system and allowed to cool down. When it cools, the plastic is then eliminated. The hot runner system is rather more complicated. A heater is used to keep the plastic hot. The part that cools is released, and the remaining plastic is used for the next bit.
Benefits of Plastic Moulding Machines
There are many methods to produce plastic. However, over the years, there has been a growing popularity of one method in particular- Haitian Injection moulding machines. To understand this, we listed the advantages of these different machines. Some of their benefits are:
High Efficiency
Plastic production is done in bulk to meet requirements of fast-moving goods. To keep pace with consumer needs, producers need plastic parts to be produced swiftly and perfectly. Haitian Injection moulding machines such as ZHAFIR Venus Series are capable of doing exactly this which may explain their popularity. These machines record 50-120 seconds for each plastic cycle. From this, you can easily surmise the quantity in which these machines would produce plastic.
Part Designing
The requirement of various shapes and sizes of plastic is very common. Injection moulding machines can produce complicated part designs in a jiffy. These machines are known to produce plastic with great efficiency. For a plastic to be perfect, it should excel in the following aspects: thickness, precision, rib design, corner transitions, weld lines, and wall. These criteria are seen to be fulfilled with Haitian Injection moulding machines like ZHAFIR Zeres Series machines.
Material and colors
Plastic comes in eye-popping colors and diverse materials. However, not all plastic is the same to a keen observer's eye. The selection of the material and the ability to process that material are the most valuable qualities in Injection moulding machines.
These machines do a great job in creating versatile plastic mouldings. There are some advanced polymers that are significantly affected by the selection of resins. These resins come with desirable characteristics to ensure best quality; heat, tensile strength, absorption, and elasticity.
Strength
Plastic is replacing everything nowadays. Even smartphones which used to have metal covers, have now turned into plastic. Hence one needs to ensure that the strength factor of plastic is a high priority. Haitian Injection moulding machines ensure that the materials can withstand any environment to an extreme. Along with great strength, the material also has to be flexible or rigid according to the needs. Haitian Jupiter Series is purposely made for this purpose and exhibits excellent strength.
Low costs
The cost involved is a one-time investment. The Injection moulding machines produce in bulk quantities. Therefore, the cost per volume is significantly lesser. Moreover, it reduces the need for more manual labor which too saves on costs. The machines are automatic and require very little supervision. Thus, you can save money using minimal labor.
Less wastage
Haitian Injection moulding machines produce plastic in the two ways we discussed earlier. Thus, the plastic that is left over is used in the succeeding manufacturing process. Plastic material is thus saved and ends up causing minimal harm to the environment.
What Haitian has to offer?
Some of the Haitian Injection moulding machines include a number of robotics to minimize workload. Producers thus prefer them since they promise sustainability and stability. Below are mentioned some series on offer:
HAITIAN Mars series- Sold over 200,000 units so far. The Mars series has the following features:
It is the highest selling injection moulding machine
600 to 33,000 kN
Extremely energy efficient with "Mars Technology" system
Comprehensive upgrade of the design
HAITIAN Jupiter series- In 2017, the Jupiter series sold over 800 units,. Some of its advantages include:
Found from 4,500 to 66,000 kN
Clamping system for short dry-cycle
Saves space due to its compact design
Inbuilt Mars Technology
Fantastic accuracy and fast response
With Keba or Techmation control
HAITIAN Iapetus series- The third series of Haitian Injection molding machines has multiple variations. It is an energy saving option and also offers the following benefits:
Available from 1,200 to 18,500 kN
6 different variations catering to different requirements
5-point double toggle system
Mars Technology provides energy conservation.
Conclusion
Haitian Injection moulding machines have a lot of advantages, specifications and qualities that make these machines one of the most popular in the market. Contact us for more information.